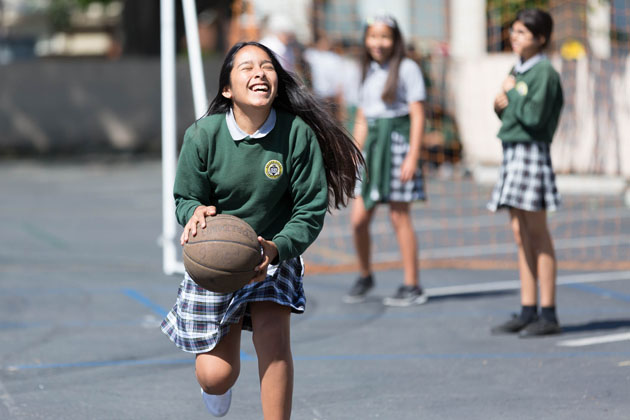 In Santa Clara County the median income is $108,000, and SHNS families earn $29,000 or less per year. Many of the families served by SHNS are part of the surrounding community, where more than 90% of the elementary students qualify for free or reduced lunch programs.
The cost of providing a transformative SHNS education is over $15,000 per student per year. SHNS asks the families of our students to contribute $45 per month towards the cost of their education. The remaining 98% of the operating costs for SHNS comes from individual, foundation, and corporate donations. We depend on the generosity of our donors to keep our schools operating and to break the cycle of poverty through education.
On behalf of the students at Sacred Heart Nativity Schools, we invite you to become an investor in our school.


Donate Online
Send a donation online. Fill out the gift information below.
Planned Giving
By naming Sacred Heart Nativity Schools in your will or trust, you can play a major part in breaking the cycle of poverty through education.
It is the established policy at SHNS that all will and trust gifts received by Sacred Heart Nativity and Our Lady of Grace Schools will be directed to our permanent endowment fund to help secure the future of our Schools unless the donor has directed the gift to a particular purpose. Endowments not only help to ensure the future of our Schools, but also provide a predictable and steady source of operating funds.
Amazon Smile
Shop at Amazon Smile and Amazon will make a donation to Sacred Heart Nativity Schools!  Make sure to choose "Sacred Heart Nativity as your charity.

Other Ways to Give
Matching Gift
Many employers match their employees' charitable contributions.   Does yours?
Tribute/Memorial Gift
What a wonderful way to memorialize or honor a loved one, friend, or family member!