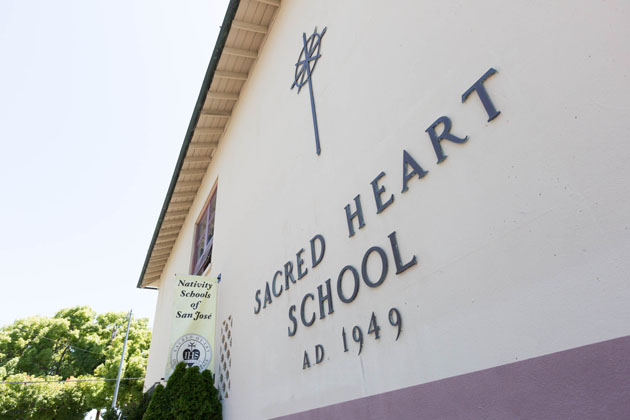 Sacred Heart Nativity Schools (SHNS) provide a transformative middle school education to low-income youth in San Jose.
SHNS is a Jesuit, faith-based Nativity middle school. Located in the Washington Gardner neighborhood of San José, California, SHNS serves an underserved, urban community – 100% of SHNS students are Latino and 94% qualify for free or reduced lunch. SHNS provides a holistic education that supports the growth and development of a child intellectually, spiritually, physically, and emotionally.
Sacred Heart Nativity schools are comprised of two middle schools: Sacred Heart Nativity School for Boys (established in 2001) and Our Lady of Grace Nativity School for Girls (established 2006). Students are educated in single-gender classrooms for core courses (English Language Development, Mathematics, Science, Social Science) and co-ed classes for Electives, Religion and Spanish courses.
SHNS' financial structure is unique among private schools, as it operates largely as a tuition-free private school. SHNS derives 2% of its $2.3M operating budget from tuition. It fundraises the remaining 98% from individuals and foundations.
Thank you for learning more about SHNS and how you can help us to maintain this nurturing environment and live our mission of:
Breaking the cycle of poverty through education.