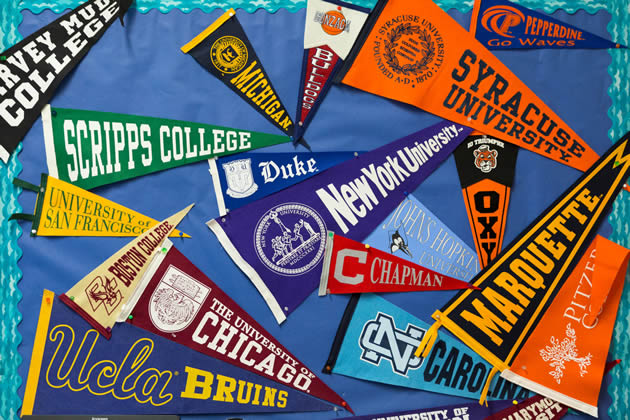 Consistent with the Nativity model, Sacred Heart Nativity Schools' relationship with students continues after 8th grade graduation. In this, our model is unique.
The Graduate Support Program seeks to reduce the barriers that prevent low-income, first generation college-bound students from accessing college prep high school programs and matriculating and graduating from college.
The Graduate Support Program provides a comprehensive student and parent support program for over 450 students each year – approximately 400 SHNS graduates and 47 eighth grade students –  providing high school and college admissions support, academic and personal counseling, college scholarship support, and assistance in securing internship opportunities.
These services greatly increase SHNS graduates' chances for high school success, college admission and completion — thereby increasing their opportunities for future economic stability.
In order to address the challenges that create barriers to low-income students' access to high school and university study, the Graduate Support Program will:
Assist 8th grade students and their families with the high school application process. SHNS staff will schedule and prepare for high school visits/presentations, assist with placement testing preparation, and provide support throughout the admissions and financial aid processes of college preparatory high schools.
Maintain constant contact with all graduates, providing staff and volunteers that offer programs on college readiness, co-curricular planning, resume writing, financial aid planning, transition to college, and other subjects relevant to first-generation college bound students.
Assist high school seniors in identifying and applying to colleges; help graduates identify sources of funding for college tuition; assist graduates with standardized testing prep and registration, and coordinate college visits during sophomore, junior and senior years.
Provide help to SHNS graduates enrolled as college students (or even recent college grads) to identify summer job opportunities or internships.
For more information on the Graduate Support Program, please contact Maria Valle, Graduate Support Director, at mvalle@shnativity.org or 408-993-1293 x231.