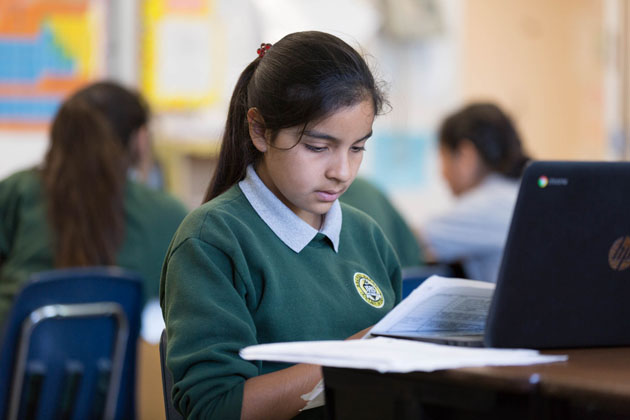 Sacred Heart Nativity Schools seeks to break the cycle of poverty through education. As long as there is poverty and unequal educational access to higher education, Sacred Heart Nativity Schools will continue to work towards leveling the playing field for low-income students.
Our school program offers a transformative experience that results in academically strong, well prepared, and spiritually grounded young people. We offer an 11-year support program that prepares our students to enroll in college-preparatory high school programs, find success in high school, and complete university.
Our educational program enables youth to be architects of their own lives and contributing members of their communities, developing within themselves an understanding of how to use their skills in the service of others.
We educate low-income middle school students in grades 6, 7 and 8. To find out more about how to apply or general admissions guidelines, click here.
Educamos estudiantes de bajos recursos en grados 6, 7 y 8. Para obtener más información sobre cómo aplicar o informacion general de admisión, haga clic aquí.