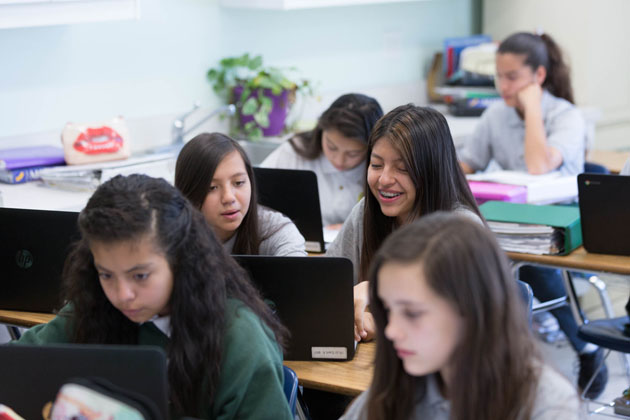 Faculty and staff members at Sacred Heart Nativity Schools believe that all our students are capable of success. Our dedicated community of educators is the foundation of our movement to break the cycle of poverty through education.
Application Process
Faculty for the coming school year are typically hired in April and May. Summer positions are posted in February and March. Non-faculty staff members are hired throughout the year.
Applicants should refer to the posted job description for the application process to be followed. Please, no phone calls.
Current Openings
Non-Discrimination Policy
Sacred Heart Nativity Schools is an Equal Opportunity Employer. All qualified applicants will receive consideration for employment without regard to race, color, age, gender (including gender identity and gender expression), genetic information and characteristics, medical condition, national origin, citizenship, immigration status, marital status, sexual orientation, registered domestic partner status, veteran status, or disability.