Dear Friends of Sacred Heart Nativity Schools,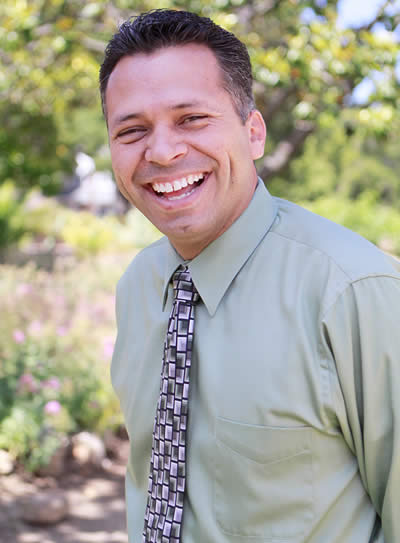 On behalf of the Board of Directors of Sacred Heart Nativity Schools, I am pleased to announce that Deacon Rubén Solorio, a highly regarded leader with a deep commitment to providing enthusiastic and mission-centered leadership, will become the next President of Sacred Heart Nativity Schools in July 2018. Most recently, Rubén has been the Director of Individual Giving and Donor Stewardship at YMCA of Silicon Valley. For many years, Rubén spent time working throughout the Diocese of San Jose in leadership roles at the Chancery, Sacred Heart Parish, Catholic Charities of Santa Clara County and Sacred Heart Community Service, as well as a number of other faith based organizations. Rubén is a graduate of Bellarmine College Preparatory, the Graduate Program for Pastoral Ministries at Santa Clara University and completed the Deacon Formation Program followed by his ordination in 2012 in the Diocese of San Jose. What impressed us while going through the extensive interview process was Rubén's connection with the faculty, staff, parents and students of our community. With 25 years of working in the Diocese, 10 of those directly with the Sacred Heart of Jesus Parish community, Rubén is fully bilingual and bicultural and deeply understands the needs of our school community.
We would like to take this opportunity to thank our outgoing President, Sonya Arriola. Sonya has been a tenacious, compassionate and strong director of the work at Sacred Heart Nativity Schools. Please join us in thanking Sonya for her leadership and wishing her well in her future endeavors. I am pleased to inform you that Rubén and Sonya will be job sharing starting March 1st, in order to make this a seamless transition. We ask our wonderful community of students, families, faculty, alumni, friends and supporters to join us in welcoming Deacon Rubén Solorio. The Board looks forward to working in partnership with him, and you, to sustain the important work that is being done for our students to break the cycle of poverty through education.
Sincerely,
Katie Burke
Chair, Board of Directors
The Search Process
In March 2017, current President Sonya Arriola announced to the SHNS Board of Directors and the larger community that she would be stepping down in the Summer of 2018. The Board formed a search committee to conduct a search for SHNS's fourth President, and began its work in May 2017. The search committee is tasked with recommending a candidate for President of Sacred Heart Nativity Schools to the school's three co-sponsors: the USA Jesuits West Province, the Diocese of San José, and the Sacred Heart of Jesus Parish, and to the SHNS Board of Directors.
Presidential Search Committee
Katie Burke, Sacred Heart Nativity Schools (SHNS) Board Chair
Kathy Almazol, Superintendent, Diocese of San Jose and SHNS Board Member
Fr. Walter Suarez, Pastor Sacred Heart of Jesus and SHNS Board Member
Fr. Rob Scholla, SJ, Faculty Member, Santa Clara University
Chris Meyercord, President, Bellarmine College Preparatory and SHNS Board Member
Beth Hobbs, SHNS Board Member
Lorraine Shepherd, SHNS Principal
Letter from Sonya Arriola, President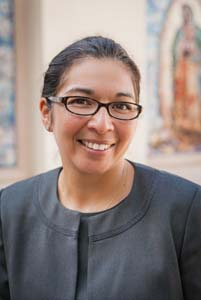 Dear Friends of Sacred Heart Nativity Schools,
This past year has offered our community several opportunities to reflect on our school and the progress we have made in recent years. We have accomplished so much, and we have done it with purpose, faith, and a laser sharp focus on our students' best interests. So with great pride in my heart for the accomplishments of this community, I am announcing today that the 2017-2018 academic year, my fourth at the school, will be my last year at Sacred Heart Nativity Schools.
It has been a dream come true to lead SHNS and the time feels right for me to pass the opportunity of leading the school to another. I have the fullest confidence that the Board of Directors will conduct a thorough and proper search for our next President. I know that the Holy Spirit will continue to be with our school as it has always been.
Sacred Heart Nativity Schools is such a vibrant place! We have strong leadership, strong faculty and staff, and amazing students. We have new programs in several different areas, from sports to Campus Ministry. Our students are growing and thriving and being stretched in so many different ways. I am so grateful to every member of the Sacred Heart Nativity Schools' community of friends for your commitment that has allowed this mission to thrive.
There is much work ahead of us, particularly in the next sixteen months, and SHNS will keep moving forward. Our school community remains focused on why we are here: to empower our students to become the people that God intended them to be – people of conscience, competence, and compassion.
Thank you for being companions on SHNS's journey, and as Pope Francis would say, Siempre Adelante! 
With gratitude,
Sonya Arriola

Letter from Katie Burke, Chair of the SHNS Board of Directors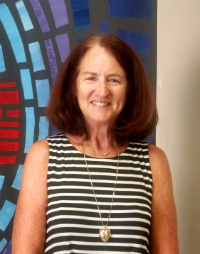 Dear Friends of Sacred Heart Nativity Schools,
For the past three years, our students have been introduced to so many new and exciting experiences at Sacred Heart Nativity Schools that have allowed them to feel more confident going forward.  From playing on a basketball, soccer or softball team, working together as a team in the Tech Challenge building a glider, using Chrome books to submit their assignments, participating in a leadership conference in Los Angeles, or attending summer camp to name a few, Sonya Arriola, with the help of her wonderful staff, has made these things possible. Through her strong faith and commitment to our mission, Sonya has put us on a path that will allow us to continue to provide our students with these types of opportunities for years to come.
So, it is with gratitude and a heavy heart that we announce Sonya's decision to step down as President of Sacred Heart Nativity Schools as of June 2018.  Realizing how much she will be missed brings us to the reality of finding a suitable replacement.  The Board of Directors will soon gather a search committee to start this process.
It goes without saying that the Board will be looking to find a qualified candidate that will exude the strong ideals of Sacred Heart Nativity Schools and can continue to strengthen the academic future of our students.  I am confident that we will be able to find our new leader through a broad base of candidates that understand our mission.  We welcome your suggestions for qualified candidates as we go through this process.
With hope and gratitude,
Katie Burke
Chair, Board of Directors